Page 2 of 2 •

1, 2

Good point Prawn but I truly believe this move by Bruce is going to be the first step to getting advocates to beat the same drum at the same time, as you said.

First thing is veterans NEED to clear to chaff from the wheat and this is going to piss off a lot of veterans but it needs to be done.

The first step is the hardest and I hope, no I want this to be a leap not a step in the right direction.

Teentitan

CSAT Member




Number of posts

: 3314


Location

: ontario


Registration date :

2008-09-19



Teen. I totally agree with Bruce and all the advocates we have. The problem is no matter how bad we make those bastards look they don't care. Campaign promises broken, lies upon lies to our veterans and these sociopaths just swerve and deflect. The public is always fooled by their so called "fulfilled" campaign promises. Many other "special interest groups" get millions thrown at them while we get lied to while they get the gold mine and we get the shaft. What if we had a coalition of advocates all beating the same drum at the same time? I feel your frustrations as well having chaired meetings with a clear cut agenda. When it came time to speak nobody opened their yaps and the few that did regretted it.

prawnstar

CSAT Member




Number of posts

: 292


Location

: on an island


Registration date :

2012-09-20



I totally understand frustration and defeat Prawn.  That said CSAT is a forum where you keep your identity safe from VAC.

Is it too hard to give support to this idea/action?

Listen I have been to these stakeholder meetings and believe me there are a lot of vets that attend that really don't deserve to be there.  They don't participate, never say a word, have an idea to improve vet's lives.  They are attending to be wined and dined and used as a prop, photo op, and give credence to the Minister when he says "We consulted with the veteran community and they agree...."

BUT say one negative thing about the Minister and they lose their minds!  They will shout you down, shame you and yap about you behind your back.  OR they will run to the Minister like a little schoolyard kid and snitch on you for what you say.

Bruce is not just challenging the Minister to live up to their word.  He is taking on veterans as well.

It's either shyte or get off the pot time for veterans that show up only because it's a free trip to make them feel important.  But really they are royally screwing over NVC vets by being a VAC doorstop against real veteran advocates like Bruce.

IMO Bruce is not going to run and cut bait if his idea comes to fruition like Ron Clarke did.

Bruce will continue to advocate for vets where Clarke quit when he got his DO back in Sydney.

Advocates like Bruce are getting scarce and it's time to let him know if you support him or not.  We all know 99.9% of the CSAT members are veterans so word will get to Bruce that CSAT either supports him or CSAT is where all the crickets come to settle.

Teentitan

CSAT Member




Number of posts

: 3314


Location

: ontario


Registration date :

2008-09-19



Good for Bruce. He is doing what most of us can't. I can only handle so much stress and don't have any fight left in me. Rejection, defeat and frustration in dealing with VAC did me in. Might be a reason for crickets Teen.

prawnstar

CSAT Member




Number of posts

: 292


Location

: on an island


Registration date :

2012-09-20



So over 200 views on this topic and NO ONE has a comment?

For months people have been asking for a leader to step forward and start the charge against the Liberals to keep their promise.

But what do I hear? Crickets! I guess some people only talk the talk while a man like Bruce Moncur is trying to walk the walk for NVC veterans.

Teentitan

CSAT Member




Number of posts

: 3314


Location

: ontario


Registration date :

2008-09-19



Many wounded war veterans feel Trudeau has let them down
Prime Minister Justin Trudeau, his wife Sophie Trudeau and son Xavier board a government plane in Ottawa, Saturday April 8, 2017. The prime minister and his family are heading to France to commemorate the 100th anniversary of the Battle of Vimy Ridge. LORRIE GOLDSTEIN, TORONTO SUNApr 8, 2017
As Prime Minister Justin Trudeau attends the 100th anniversary of the Battle of Vimy Ridge Sunday, many of Canada's injured and wounded veterans feel he has betrayed them.
They want him to fulfill his 2015 election promise to restore lifetime military disability pensions.
Trudeau was the only party leader to make this commitment.
The Liberal campaign website promised: "We will re-establish lifelong pensions as an option for our injured veterans and increase the value of the disability award."
On the campaign trail, Trudeau promised: "If I earn the right to serve this country as your Prime Minister, no veteran will be forced to fight their own government for the support and compensation that they have earned. We will reinstate lifelong pensions and increase their value in line with the obligation we have made to those injured in the line of duty."
But almost 18 months later, a group of Afghanistan war veterans is in court (the case is being heard in B.C.), having launched a class action lawsuit against Trudeau's government on this very issue.
When the Liberals announced post-election they would oppose these injured veterans — reviving legal arguments made against them used by Stephen Harper's government — veterans' lawyer, Donald Sorochan, called it a "betrayal," given Trudeau's promise.
"They have turned the Liberal election campaign into a lie," Sorochan told CBC News. "I sat at tables (during the campaign) with some of the people who are now in cabinet. Those ministers have been turned into liars by the Department of Justice."
Lifetime military disability pensions were eliminated under legislation supported and passed by all parties during Paul Martin's Liberal government in 2005 and implemented by Harper's Conservative government in 2006.
They were replaced by a lump-sum payment of up to $360,000, depending on the severity of the injury, career retraining and targeted income replacement.
Injured veterans challenging this change argue it discriminates against them because it gives them less compensation than offered by the lifetime pension plan.
Harper's government made some improvements to the disability plan and Liberal Finance Minister Bill Morneau's latest budget promised $725 million in improved benefits for veterans and their families over five years.
It said the government is still working on restoring the lifetime pension option for injured veterans.
But critics say it appears all the Liberals are talking about is breaking down whatever lump-sum disability payment an injured veteran gets into monthly payments.
"It's all smoke and mirrors if they are just going to take the disability award and spread it out," veterans' lawyer Sorochan told The Canadian Press. "This doesn't make the lawsuit go away ... Why was something good enough for Korean War veterans not good enough for these guys?"
The B.C. veterans' support group Equitas, which launched the class action against Trudeau's government, noted last week that: "In 1917, on the eve of the attack on Vimy Ridge, Prime Minister Robert Borden assured the country's soldiers they 'need have no fear that the government and the country would fail to show just appreciation of their service' ... (and promised) none would have 'just cause to reproach the government for having broken faith' with its troops."
A century later, many injured veterans say they are still waiting for that promise to be fulfilled.
http://cnews.canoe.com/CNEWS/Canada/2017/04/08/22716492.html
This is a fantastic idea!

I fully support this objective by Bruce!

Teentitan

CSAT Member




Number of posts

: 3314


Location

: ontario


Registration date :

2008-09-19



Bruce Moncur
Former Soldier, PSW, B.A. History, Windsorite

Trudeau Is Ready To Break A 100-Year Promise To Veterans
Posted: 04/07/2017 11:23 am EDT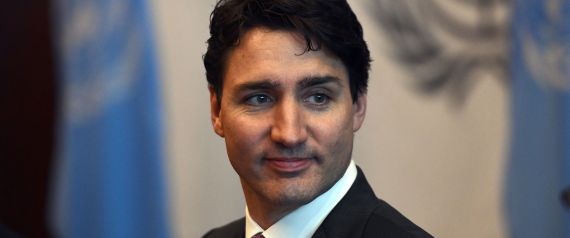 April 6 is the hundredth anniversary of Prime Minister Borden's speech to the soldiers about to take part in the Battle of Vimy Ridge. He promised those men that there was a moral obligation to them if they were to return home injured. Since then the Liberal and Conservative governments have argued against those words.
With the recent budget, I will be entering my 11th year without a life long disability pension, 9 years under the Conservatives and now two with the Liberals. The Trudeau government campaigned on the reestablishment of these pensions. Three times they made public overtures to that effect that in fact if and when they formed government they will re-establish the life long pensions that they took away in 2006 to begin with.
As hundreds of Canadians flock to the Vimy Memorial to commemorate the sacrifice of so many great Canadians, they will also be fighting the surviving veterans of later conflicts in court. Talking to Prince Harry about the upcoming Invictus games while using tax payer dollars in court arguing the legal definition of moral obligation.
That is why at the next stakeholder summit I am calling for a vote of confidence in Minister Hehr. The vote will be conducted the first evening of the summit, by an anonymous vote. All stakeholders voting must be also a veteran and there will be one person arguing in favour of voting in favour of the minister and another arguing against.
If the minister gets a vote of no confidence, then the next morning at a press conference the following list of items that need to be addressed will be given to the government to regain the trust of the stakeholders and repair the irreparable damage Prime Minister Trudeau has done to the veteran community:
• Immediately replace Minister Hehr
• The new Ministers office will have to have to hire veterans.
• The immediate retirement or transfer of the author of the New Veteran's Charter Bernard Butler
• The transition of the Department headquarters back to Ottawa
• The three objectives to be prioritized Life Long Pension, Care, Transition.
Once these objectives are met then can the veterans truly begin to trust that the Liberal government are going to begin to be true to their word. In the last two years the inexcusable treatment at the hands of the government should be admonished. Instead, dignitaries are going to fly half way across the world to commemorate the centennial of the sacrifice and the watershed moment that helped create a Canadian identity.
All while ignoring the Prime Minister Borden's promise but three days prior to the battle for the ridge. The shame in which these people should feel knows no bounds. The utter disregard for the promises made not just by previous administrations but out of their very mouths is deplorable.
To justifiably stand in front of a memorial while demonstrably desecrating the morale obligations all Canadians stand by shows not only how unfit for the role these people are, but also just how low they are willing to go to use an iconic anniversary to their own benefit.
That is why the committees and the stakeholders do not feel comfortable being used by the government when they claim that the decisions this government makes at the detriment of the veterans was consulted and approved by veterans. We have a moral obligation to those we represent both past and future and we want to show our peers and future generations that we have their backs.
We refuse to believe that our voices will be used to harm those that we have served with. We did not march, fight, and bleed alongside our fellow brothers and sisters to be used by the likes of you. You will not use us to shield your unpatriotic decisions.
http://www.huffingtonpost.ca/bruce-moncur/prime-minister-borden_b_15849818.html
Page 2 of 2 •

1, 2

---
Permissions in this forum:
You
cannot
reply to topics in this forum